1) How The GOP Went Back To The 1950s In Just One Day - So there you have it: modern women being told by Republicans that they're not qualified to talk about their own sexual health, are dressed like "whores" and probably need birth control because they're so slutty. And this is just in one day…
On Capitol Hill, Rep. Darrell Issa (R-CA) held hearings on contraception and religious freedom that produced the now-famous picture of a table full of men called to weigh in on access to contraceptives. Democrats wanted a woman — a Georgetown law student with a friend who lost an ovary because the university doesn't cover birth control — to say her piece at the hearing, but Issa wouldn't let her on the panel. He said she wasn't "appropriate or qualified" to discuss the topic at hand. Jaws dropped in the women's rights community. "She didn't have the right credentials?" NOW President Terry O'Neill scoffed. "I'm thinking to myself, 'Buddy, you and your little panel over there don't have the right anatomy to talk about birth control.'" – Back To The 1950s
Politico published a story about a right wing firestorm that had been burning for days: Did the young women who attended this year's CPAC wear skirts that were too short? The days following the massive conservative conference, which closed Saturday, were filled with tweets and blog posts weighing in on what conservative pundit Melissa Clouthier called outfits that made the college-age women at CPAC look either "frumpish" or "like two-bit whores." – Back To The 1950s
2) Foster Friess, the billionaire backer of Rick Santorum's campaign, became an instant celebrity when he went on Andrea Mitchell's MSNBC show and said, "Back in my day, they used Bayer aspirin for contraceptives. The gals put it between their knees and it wasn't that costly."  – Back To The 1950s [Watch Andrea Mitchell's reaction]:

…
Quote of the Day – For her part, Mitchell seemed rather stunned, which is the only appropriate reaction. This is, after all, the 21st century. Friess' comments aren't just offensive — did he really have to say "gals" while arguing against birth control? — they're hopelessly ridiculous. That he seemed pleased with himself for saying this on national television only added insult to injury. Friess is not an official in the Santorum campaign, but given his role as the super PAC financier, it seems likely the former senator will be pressed for a reaction to the aspirin-as-contraception comments, as he should. Given Santorum's anti-contraception agenda, his response should prove interesting.
Rick Santorum distances himself from supporter's 'aspirin' comment on contraception – Santorum, a devout Catholic, has said he opposes contraception. But he's calling Friess' comment a "stupid joke." And he says he's not responsible for everything his supporters say. Speaking to reporters after a speech in Michigan, Santorum says the comment by Friess was "in bad taste." Santorum later told Fox News that he considers Friess "a good man" and "a great philanthropist."
3) Nancy Pelosi offers to 'explain biology' as Republicans deny birth control is a women's health issue – "What else do you need to know about the subject? If you need to know more, tune in. I may, I may at some point be moved to explain biology to my colleagues."  Watch Nancy P talk about the lack of women on Darrell Issa's 'Man Panel on Women's Health' —  "Five men are testifying on women's health. Where are the women? Imagine having a panel on women's health and they don't have any women on the panel. Duh?"

…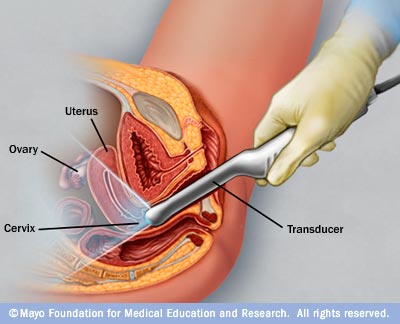 4) McDonnell having second thoughts on ultrasound bill? "Virginia Governor McDonnell signaled his intent to sign one of the most despicable bills in the country that would force women to undergo a trans-vaginal ultrasound against her will in order to obtain an abortion. Or in other words, a bill authorizing state-sanctioned rape. But after speaking with Jeff Caldwell, McDonnell's press secretary, it seems the Governor is not so eager to go on the record with his previously-held position."
~ via: WWJD
5) The Nation's Most Radical Abortion Bill? Iowa GOP Proposal Would Ban All Abortions, Sentence Doctors To Life In Prison – In the escalating war on women's rights in statehouse across the country, Iowa state Rep. Kim Pearson (R) may have just dropped the biggest bomb yet. Pearson, a freshman Tea Party lawmaker so extreme that she's already drawn scorn from fellow Republicans and decided not to run for re-election, introduced a bill yesterday morning that would completely outlaw all abortions. Among other things, the bill make it so a doctor that performs and abortion commits "feticide" — a Class A felony, which is punishable by life imprisonment without the chance for parole.
~ via: think4yourself
6) Given all the hopelessly unbelievable bullshit above, this should come as no surprise: New Poll Finds Republicans in 'State of Collapse' - A new survey from Democracy Corps finds Republicans in deep trouble at almost all levels, and new voter enthusiasm among Democrats — especially among unmarried women, oddly enough. A new Democracy Corps (D) survey finds the Republican brand "is in a state of collapse — over 50 percent of voters give the Republican Party a cool, negative rating. The presidential race and the congressional battles are interacting with each other to drive down their lead candidate, the party, and perceptions of the congressional Republicans." … Most interesting: Voters who gave Democrats their victories in 2006 and 2008 "have returned in a big way" led by "a resurgence and re-engagement of unmarried women." 
7) Bill Maher On Rick Santorum: 'He Believes Life Begins at Erection' – Watch:

…
8) Republican hate just keeps spreading – Despite the harm caused by a harsh immigration law in the neighboring state of Alabama, Mississippi State Rep. Becky Currie (R) filed a bill, HB 488, that would implement an Alabama-style law in Mississippi. Unlike anti-immigrant laws in states like Georgia and Arizona, Currie's bill includes Alabama's unconstitutional provisions driving the children of immigrants out of schools and potentially making it a felony for undocumented immigrants to take a shower.
9) Mormon Church Apologizes for Performing 'Baptism For The Dead' Ritual On Jews – An incredible story just hit the wires involving Mormons and their 'baptism for the dead' rituals via the LA Times The Mormon Church apologized Tuesday for a "serious breach of protocol" after it was discovered that the parents of the late Nazi hunter Simon Wiesenthal were posthumously baptized as Mormons. The church also acknowledged that one of its members tried to baptize posthumously three relatives of Holocaust survivor Elie Wiesel. The efforts, at least in Wiesenthal's case, violated the terms of an agreement that the church signed in 1995, in which it agreed to stop baptizing Jewish victims of the Holocaust. [...] You may remember that the LDS Church posthumously baptized the late mother of President Obama into the Mormon faith.