Prayers and donations for everyone affected by this disaster. 
Update: HERE'S A CACHED COPY of HelpColoradoNow.org – it's probably being overloaded right now… which is good that so many want to help, but bad for getting information.
Watch news conference LIVE 9News / KUSA: 9:00AM (any minute)
4 killed, 181 unaccounted for in Colorado floods — KUSA – Authorities said 181 people are still unaccounted for after catastrophic flooding in Boulder County. Boulder County authorities say those unaccounted for are not considered missing but have not contacted friends or family. Officials have also raised the death toll from this week's flooding in Colorado to four after a woman's body was found in Boulder.
FEMA: The American Red Cross Safe and Well website should be used to find someone or post information about your location: http://www.safeandwell.org 
Find an open shelter by zip code: http://www.redcross.org/find-help/shelter
@NewsBreaker: BREAKING: Number of those unaccounted in Boulder, Co Flood jumps to 218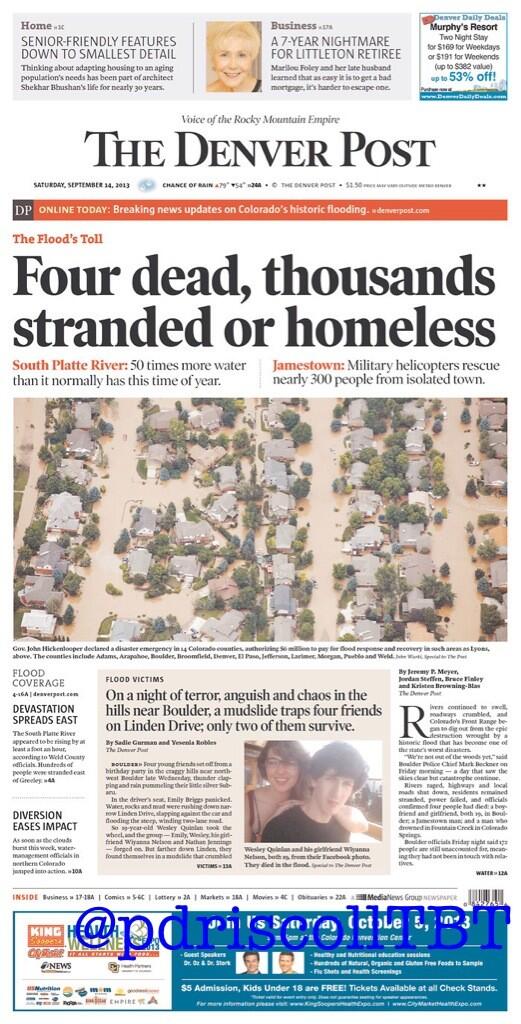 via Paul Driscoll
===============================================================
HOW TO GET FROM WYOMING TO DENVER: CSP Larimer: Commercial Traffic Route from WY to Denver. H85 south to H34 west to I25 and south to Denver . Open Both Directions.
Colorado Flood Highway Updates — CDOT – Last Updated: September 14, 2013 at 7:30 a.m.
===============================================================
Boulder OEM: If you were evacuated and had to leave an animal at home, place an evacuation request through the call center at 303-413-7730
FEMA: Thank you to everyone who wants to help #coflood survivors. The best way to help? Cash. Info here: http://www.helpcoloradonow.org
===============================================================
If you've ever driven to Estes Park from Loveland through the Big Thompson Canyon…
@ColoradoDOT: Some of the damage on US 34 in Big Thompson Canyon: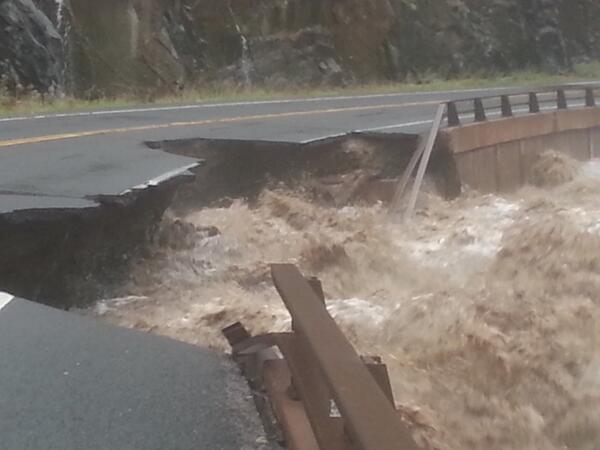 …
Big Thompson Canyon – before and after:

…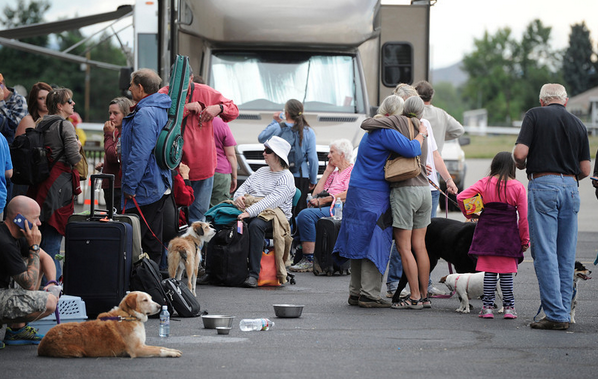 @DenverPost gallery: displaced families & their dogs after evacuation from #COFLOOD
Watch Live Video: SKY9 flooding coverage 9NEWS: http://on9news.tv/16svcf7 
===============================================================
President approves federal disaster assistance for Colorado
President Barack Obama approved a request today from Gov. John Hickenlooper for federal disaster assistance related to the flooding in Boulder, El Paso and Larimer counties.
"The Department of Homeland Security, Federal Emergency Management Agency (FEMA), is authorized to provide appropriate assistance for required emergency measures, authorized under Title V of the Stafford Act, to save lives and to protect property and public health and safety, or to lessen or avert the threat of a catastrophe in the designated areas," a notice to the Governor's Office says.
The disaster declaration triggers the release of federal funds to help with emergency protective measures. Additional support may be made available at a later date when damage assessment can be done.
===============================================================
Daily Camera: #Boulder is under a flash flood watch starting noon Saturday through late afternoon Sunday, as per #NWS
EPTrailGazette: More rain in the Estes forecast: More rain is in the forecast for water-weary Estes Valley residents. bit.ly/1bhyXrv
Issued by The National Weather Service Denver/Boulder, CO: THE FLOOD WARNING CONTINUES FOR THE BIG THOMPSON RIVER NEAR LOVELAND. * UNTIL FURTHER NOTICE… OR UNTIL THE STREAM FALLS BELOW FLOOD STAGE. * FLOOD STAGE IS 6.0 FEET. * FORECAST… THE RIVER IS FORECAST TO HAVE A MAXIMUM VALUE OF 7.2 FEET THIS MORNING. * IMPACT… AT 7.0 FEET… SYLVAN DALE RANCH NEAR CEDAR COVE IS FLOODED. WATER ALSO FLOODS SEVERAL HOUSES WEST OF MARIANNA BUTTE
THE FLOOD WARNING CONTINUES FOR THE FOLLOWING RIVERS IN COLORADO…
CACHE LA POUDRE RIVER NEAR GREELEY AFFECTING WELD COUNTY.
SOUTH PLATTE RIVER NEAR WELDONA AFFECTING MORGAN COUNTY.
THE FLOOD WARNING CONTINUES FOR THE FOLLOWING RIVERS IN COLORADO…
NORTH FORK BIG THOMPSON RIVER AT DRAKE AFFECTING LARIMER COUNTY.
BIG THOMPSON RIVER NEAR LOVELAND AFFECTING LARIMER COUNTY.
SOUTH PLATTE RIVER NEAR KERSEY AFFECTING WELD COUNTY.
SOUTH PLATTE RIVER NEAR BALZAC AFFECTING LOGAN… MORGAN AND WASHINGTON COUNTIES.