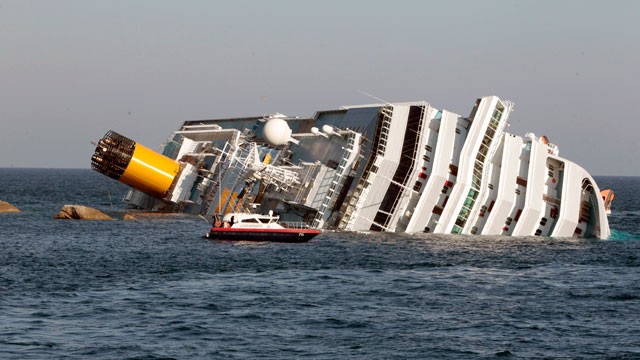 Just 28 percent of Americans have a favorable impression of the GOP, according to the latest monthly Gallup tracking poll. The number "is the lowest favorable rating measured for either party since Gallup began asking this question in 1992," the polling company stated.
John McCain (who should be commended for speaking up, which is something many in his party have no spine for): 
"We started this on a fool's errand, convincing so many millions of Americans and our supporters that we could defund Obamacare," McCain said. While McCain didn't name names, he faulted members of Congress — "tea partiers specifically" — for wrongly telling "millions of Americans" that Obamacare can be defunded. That "obviously wouldn't happen until we had 67 Republican senators to override a presidential veto."  McCain denounced the fight to defund Obamacare at the cost of a fiscal impasse even before the government shut down last week. McCain called out Sen. Ted Cruz (R-Texas) for his anti-Obamacare speech, and said "the people spoke" when they reelected President Barack Obama in 2012.
The U.S. Chamber of Commerce and other business leaders: 
The U.S. Chamber of Commerce and other groups have actively engaged lawmakers for weeks and say that while they agree with the need for reforms, the top priority should be avoiding the default that a failure to OK another debt ceiling increase would bring. "Our top lobbyists are continuing to talk to scores of members of Congress and their staff urging them to address this and stop kicking the can down the road," U.S. Chamber spokeswoman Blair Latoff Holmes told Yahoo News. "It is up to lawmakers and the administration to find common ground and reach a deal that will fund the government and raise the debt limit to avoid default. We will continue to make that case to everyone who will listen."
Peter King (R-NY), who has been urging his party to drop the fight against Obamacare and pass a bill to fund the government, told POLITICO that if his Republicans colleagues continue to tie Obamacare measures to a continuing resolution, this could "hurt" the GOP's ability to "raise money from Wall Street and the business community" in the future. "This threat of government shutdown and not paying debt and defaulting, it's going to have a real impact first of all economically, and it's going to have a follow-up effect of Wall Street wondering why they support Republicans," King said. As the government shutdown continued into Wednesday, market analysts warned that concerns about a debt default — initially dismissed by Wall Street as improbable, if not unimaginable — were beginning to intensify.
The ones who brought the Teaparty to the dance, but were left in the corner without a dancing partner – The Koch Brothers: 
The billionaire industrialists have funded a sprawling empire of libertarian-conservative activism; they've been dubbed the bankrollers of the Tea Party. Liberals frequently accuse them of seeking deregulatory policies to further their company's financial interests. But what happens when the Tea Party's ideological warfare threatens to plunge the U.S. economy into chaos?
The answer: The Kochs appear to be distancing themselves from the movement they've helped to create. In a letter released Wednesday, Koch Industries' chief lobbyist, Philip Ellender, says the company does not favor the House's push to defund Obamacare as a condition of keeping the government open. Koch Industries would prefer to see Congress focus on fiscal issues: "We believe that Congress should, at a minimum, keep to sequester-level spending guidelines, and develop a plan for more significant and widespread spending reductions in the future," Ellender writes.
You might want to read the New York Times article that described the significant financial investment the Kochs made to stir up the torch-waving villagers against Obamacare, shortly after Obama started his second term: Freedomworks' Blueprint to Defunding Obamacare. Maybe the Kochs thought they had pointed the villagers in one direction, but the villagers shambled off in their own direction. Whoops!
The Kochs Favorite Man-Boy, Paul Ryan: 
Ryan laid out a package focused on an overhaul of Medicare and a path toward a comprehensive simplification of the tax code.
[Flashback: this is a rehash of the "entitlement reform" granny-starving nonsense that helped Romney lose the last election.]
Ryan also wrote an op-ed in the WSJ on Tuesday without once mentioning the repeal or delay or defunding of Obamacare / ACA—as was his mission (see Koch Brothers above). He will now be considered a traitor to the Crazy 80 even as he tries to walk it back today, which only creates a longer list of ransom demands for his party.
[Another flashback: remember when Ryan and the Republicans refused any new tax revenues during the "grand bargain" negotiations with Democrats in 2011, even though Democrats were willing to bend on entitlements, and S&P downgraded the U.S. bond rating from AAA to AA? Remember how S&P assigned blame for the downgrade to Republicans refusal to compromise on new revenue? More good times with Paul Ryan!]
Finally, maybe John Boehner …at long last?
President Obama, who invited House Democrats on Wednesday, asked all House Republicans to the White House on Thursday, an invitation Speaker John A. Boehner whittled down to a short list of attendees he wants to negotiate a compromise.
The good news about the whittled down list is that not one of the attendees is from the "Crazy 80″ suicide caucus, which seems to be some kind of message. Of course, Boehner's familiar bookends (Cantor & Ryan) will be there:
Elected Leaders:
Boehner
Cantor
McCarthy
McMorris Rodgers
Walden
Lankford
Jenkins
Foxx
Southerland
Wagner
Roskam
Sessions
Chairmen
Ryan
Camp
Upton
Hal Rogers
Hensarling
McKeon
This morning it's been reported that Boehner is considering a six-week debt ceiling increase. So it seems the Koch Brothers have indeed dropped anchor on the sinking Good Ship Teabag, and are now looking for any transport that's heading for safer waters.