————————————-WHAT THE REPUBLICAN PARTY STANDS FOR TODAY
Cantor To Release Ad Touting 'Small Business' Tax Cut For Millionaires Like Oprah – House Majority Leader Eric Cantor (R-VA), fresh off a legislative victory with his fraud-inducing JOBS Act, is pushing another bill aimed at helping small businesses. The legislation is supposed to give small businesses a tax cut but instead, it cuts taxes for millionaires, professional sports franchises, and businesses like Oprah Winfrey's production company. While giving millionaire's a $45,000 tax cut, many small businesses actually wouldn't qualify for the tax cut Cantor proposed. Those facts, however, aren't stopping him from running advertisements in his Richmond-area district touting the bill… [...] Once again, Republicans are betting that its single trick of cutting taxes for every millionaire ("small businesses" and "job creators," to borrow from their parlance) will stimulate job growth. The problem is, there's no evidence that it will.
National Review Writer Tops Racism With More Racism — Popular conservative columnist and National Review writer John Derbyshire topped all of his previous racist screeds (and sexist rants) today by posting a long breakdown of all of the important lessons he has taught his children about race — and he's outdone his own racism with this one. [...] After spending a few minutes bemoaning
that he can't say a racist slur ("What you must call 'the 'N' word' is used freely among blacks but is taboo to nonblacks") and opining on the hostility he believes all black people feel toward white people like himself (though he says he isn't white before calling himself white several times), he cuts to the heart of his lessons for his children: (10a) Avoid concentrations of blacks not all known to you personally. (10b) Stay out of heavily black neighborhoods. (10c) If planning a trip to a beach or amusement park at some date, find out whether it is likely to be swamped with blacks on that date (neglect of that one got me the closest I have ever gotten to death by gunshot)…
Wisconsin Gov. Scott Walker Overturns Law To Help Prevent Pay Discrimination Against Women — The Equal Pay Enforcement Act, passed in 2009, gave employers more power to press charges against employers to challenge unfair pay practices, allowing people to plead their case in state courts, instead of the more costly federal court system. The state legislature passed the Republican-backed repeal bill on party-line votes last week, and Walker waited until almost the last possible minute before signing it. As the Huffington Post's Amanda Terkel explains, the Equal Pay Enforcement Act could have helped women in the badger state: "Women earn 77 cents for every dollar that men make. In Wisconsin, it's 75 cents, according to the Wisconsin Alliance for Women's Health (WAWH), which also estimates that families in the state "lose more than $4,000 per year due to unequal pay." …
Maryland Mormons want to repeal marriage equality — Members of the Mormon church are leading efforts to place a marriage equality referendum on the ballot in Maryland, according to an e-mail obtained by the Washington Blade. The e-mail states that several Maryland churches are working to gather signatures, and that 200,000 need to be collected by May, even though just over 55,000 signatures are needed for the referendum to reach the ballot. Two members of the Mormon community in Maryland are listed as organizers in the e-mail, which calls for more people to gather signatures "within the LDS community," referring to the church's formal name, the Church of Jesus Christ of Latter-Day Saints. An LDS spokesman said that the church is not involved in the effort. The Mormon Church was one of the primary backers of California's Proposition 8 amendment, which prohibited same-sex marriage in the state.
NOM calls for federal investigation of LGBT group, IRS – According to the documents, Romney donated $10,000 to the controversial anti-gay organization in 2008, which has recently come under fire over racially divisive tactics revealed in court documents by the State of Maine. HRC says that NOM is notoriously cagey about revealing its donors. The revelation of Governor Romney and other donors' names has the group calling for a federal probe of both HRC and the Internal Revenue Service. In a statement on its website, NOM's President Brian Brown alleges that HRC could have only obtained the information by criminal means. "Either the HRC got NOM's tax return from someone with the Internal Revenue Service, or they got it from a hacker who stole it. Either way, it appears that a federal crime may have been committed," wrote Brown. The information was originally published on March 30 at Huffington Post. [image: DonkeyHotey]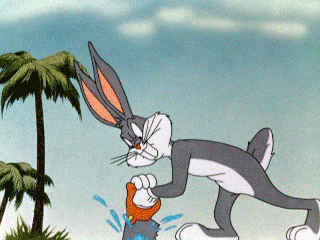 What Could Go Wrong? — According to a report from the Miami New Times, corroborated by the leader of the group, a Neo-Nazi white nationalist group is now patrolling the streets of Sanford, Florida in the event that a race riot breaks out. Neo-Nazis are currently conducting heavily armed patrols in and around Sanford, Florida and are "prepared" for violence in the case of a race riot. The patrols are to protect "white citizens in the area who are concerned for their safety" in the wake of the Trayvon Martin shooting last month, says Commander Jeff Schoep of the National Socialist Movement. "We are not advocating any type of violence or attacks on anybody, but we are prepared for it," he says. "We are not the type of white people who are going to be walked all over." [...] Only in America does a white man shoot a black man [kid], and then somehow it's white people who end up concerned about their safety.
—————————————————————————————–THE ALTERNATIVE
"I think the meanness of the GOP was a big part of it. The outing people on the internet, the religious fanatics, the attempts to get people fired, the absolute unwillingness to ever admit error, the smearing of the Schiavo's husband, the gay-bashing, etc. Even if I bought into wingnut bullshit, I never thought of myself as a hater. [...] And while Republicans may very well have been crazy for decades, the outright ugliness, I think, has escalated beyond measure. The hideous treatment of Graeme Frost was the final straw, I guess. It was just the last, final, "WTF IS WRONG WITH YOU PEOPLE?" moment. You see the same thing from the same folks as they viciously attack Trayvon Martin for his horrible sin of being gunned down in cold blood. I will never know why it took so long. It's not easy looking at everything you thought you knew and saying "Wow, was I ever full of shit." But eventually, if you have two remaining brain cells bouncing around your thick noggin, the amount of evidence becomes unavoidable and undeniable. Even for someone who voted for Bush twice," — John Cole, Republican apostate  
04/06/2012: President Obama Speaks at the White House Forum on Women and the Economy: WATCH

…

Some of President Obama's remarks: Right now, women are a growing number of breadwinners in the household.  But they're still earning just 77 cents for every dollar a man does — even less if you're an African American or Latina woman.  Overall, a woman with a college degree doing the same work as a man will earn hundreds of thousands of dollars less over the course of her career. So closing this pay gap — ending pay discrimination — is about far more than simple fairness.  [...] Because of the health reform law that we passed, women finally have more power to make their choices about their health care. Last year, more than 20 million women received expanded access to preventive services like mammograms and cervical cancer screenings at no additional cost.  Nearly 2 million women enrolled in Medicare received a 50-percent discount on the medicine that they need.  Over 1 million more young women are insured because they can now stay on their parent's plan.  And later this year, women will receive new access to recommended preventive care like domestic violence screening and contraception at no additional cost. And soon, insurance companies will no longer be able to deny coverage based on preexisting conditions like breast cancer, or charge women more just because they're women… [image: Rachel Maddow]
Al Franken may be a Senator now but he's still very funny: People In Stock Photos For Al Franken — "And whether you're a Tattooed Guitar Player, a Guy Wearing Hard Hat, or an Elderly Couple Sitting At Kitchen Table, there's no better way to show your support than by making a contribution today."

LINK: Related: "Al Franken, Email Master"