occupywallstreet: Thousands gathered in front of Oakland's City Hall this evening in response to last night's violent police invasion and destruction of Occupy Oakland's camp.
Tonight, police have again used tear gas, flash grenades and rubber bullets to forcefully disperse the lawful assembly by Oaklanders. Some injuries have been reported. We will have more information as it becomes available.
At this time, this appears to be the most violent police attack on protestors since the Occupy movement began.
itsthemusicpeople: And heeeeeere comes the tear gas #occupyoakland -@garonsen
screenshots from ABC 7 live helicopter coverage
America is looking a little more like Athens each day. Solidarity to all those in Oakland tonight.
…………………………………………………………………………………………………………….
The Guardian: Police used teargas after scuffles broke out between officers and protesters demonstrating against dozens of arrests at an Occupy Wall Street camp in Oakland, California.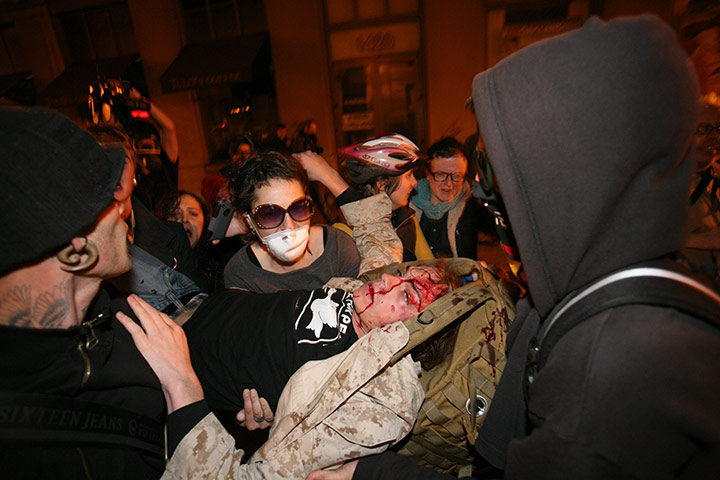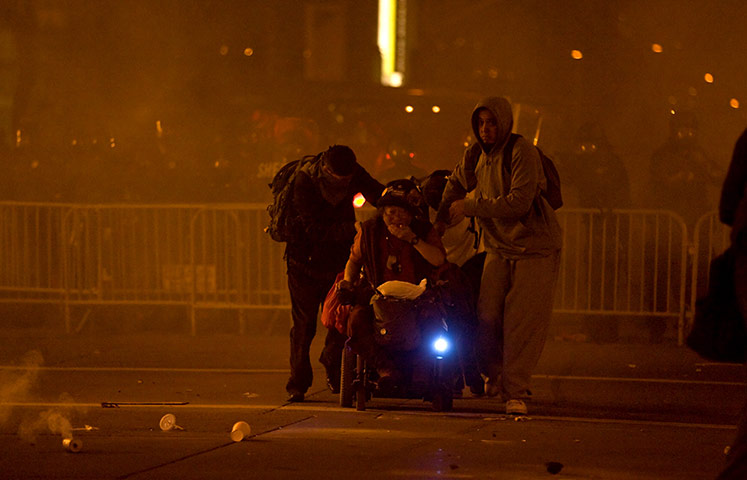 Photographs: Kimihiro Hoshino/AFP/Getty Images (top) Darryl Bush/AP (bottom)
…………………………………………………………………………………………………………….
cognitivedissonance: From @schuyler: "A CS grenade, and two 12 ga shotgun shells purportedly used by the police to propel the beanbag bullets.#OccupyOakland"
Video of teargas being shot into the OccupyOakland crowd: