via: misterious-nightmare
It's only Thursday?

via: theslowwink
Look how patiently he waits when the stick drops to the ground.
Lady Thatcher is correct. Meeting Palin would belittle anyone.
"Lady Thatcher will not be seeing Sarah Palin. That would be belittling for Margaret. Sarah Palin is nuts." via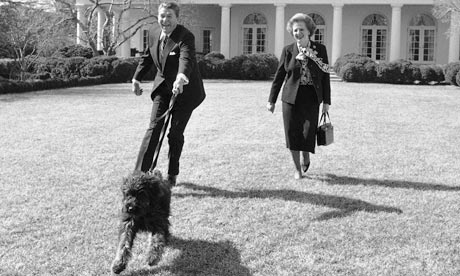 Margaret Thatcher will attend the unveiling of a statue to Ronald Reagan but is not planning to meet Sarah Palin. Photograph: Barry Thumma/AP
Margaret Thatcher to Sarah Palin: don't bother dropping by
The Iron Lady does not care for the half-term Snowbilly Famegoblin.